IBC sports will be offering camps this summer for children who have completed Kindergarten through 12 years of age. These camps will provide an opportunity for your child to learn more about Jesus, make new friends, and be active while learning more about various sports. All of our camp leaders have a desire for your child to know more about Jesus and to help nurture their understanding of Him while providing a safe and fun environment for their growing athletics!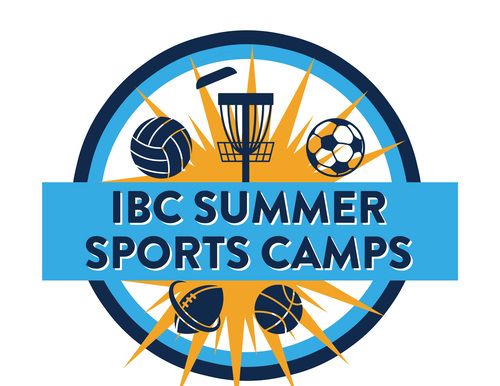 JUNE 16 | JULY 21 | AUGUST 18
9AM - 11AM | ARMSTRONG MILL CAMPUS
Moms, this is an opportunity for you to come connect and enjoy fellowship with other moms while the kids play together! Join us for a fun, relaxing morning at our Armstrong Mill campus.
Check back in for more details on our full summer calendar!
JUNE 1 - Student Hangout Lunch
JUNE 3 - Student Breakout Game
JUNE 5 -
Georgetown Community Block Party

JUNE 10 - Camp Immanuel Family Festival
JUNE 12 - Disc Golf Camp JUNE 13-27 - Growth Track JUNE 13 - Student Camp Send Off Worship Service
JUNE 14-18 -
Student Beach Camp

JUNE 19 - Breakfast with DadsJUNE 21-25 - Flag Football Camp JUNE 28 -ROC Blood Drive

JULY 6 - Student Hangout
JULY 8 - Student Drive-In Night
JULY 11-15 - Women's Georgia Missions Trip
JULY 14 - Family Water Park Day
JULY 19-23 -
CentriKid Summer Camp

JULY 24-31 - Student's Denver Missions Trip
JULY 25 - Incoming College Freshman Party
JULY 30 - Faith & Family Night at Lexington Legends
AUGUST 2 - Student King's Island Trip
AUGUST 3 - Young Adults at the MillAUGUST 14 - College Lake DayAUGUST 15 - College Lunch Kick Off
AUGUST 15 - Move UP Sunday
AUGUST 15 - Elevate BACK AUGUST 15 - Gather, Grow, ServeAUGUST 22 - EQUIP FALL SEMESTER BEGINS