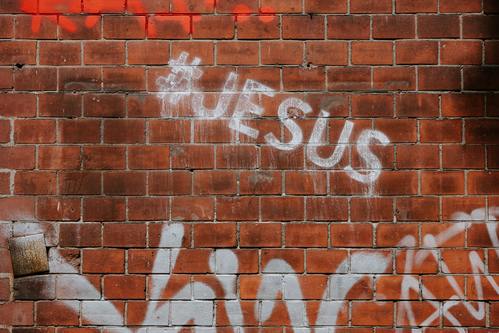 I often have the privilege of discipling young girls. There is one topic almost all of them want to discuss: how can I avoid temptation when it seems overwhelming and accepted, even encouraged by friends and culture?
We first look at the wisdom and promises the Bible gives on overcoming temptation, and I also share a tactic from many years of experience. Decide, before you get into a position of temptation, how you will handle it when you do.
Today's culture is urging us to ignore the teachings of Jesus as being outdated or bigoted. We hear of businesses and individuals who are giving in to the pressure of society to compromise or ignore biblical principles. It seems it is no longer popular in our culture to be a Christian. So, what will we do?
First, it is important for us to decide ahead of time. When we are faced with a decision to honor Jesus or go along with the culture to make our lives easier, which will we choose?
But if serving the Lord seems undesirable to you, then choose for yourselves this day whom you will serve … but as for me and my house, we will serve the Lord.
(Joshua 24:15)
Second, remember that our fight is not with people who disagree with us, even if they ridicule us or try to restrict our beliefs in some way. For our struggle is not against flesh and blood, but against the rulers, against the authorities, against the powers of this dark world and against the spiritual forces of evil in the heavenly realms. (Ephesians 6:12)
Third, without a doubt it is hard to go against culture. We may even face some sort of persecution. Jesus knew this would happen so He reminded us,
Then He called the crowd to Him along with His disciples and said, "Whoever wants to be my disciple must deny themselves and take up their cross and follow me."
(Mark 8:34)
I have been reading through the Gospels in preparation for Easter and one thing I noticed in all of them was that people did whatever it took to get their friends and family in front of Jesus. They knew if they could just get them into Jesus' presence, they would be healed and changed forever. So, rather than being enraged or discouraged by people who disagree with us, let's decide right now to do two things:
I will follow Jesus no matter the cost.
I will do everything I can to get people to Jesus so He can change their lives forever.
By Kim Livesay

Kim is married to her amazing husband, Bob. She works at the Lexington Rescue Mission where she daily gets to see Jesus bring hope to hurting people